"for $23.00 revisited" rubber stamp and yellow pastel on paper, 8 x 4.25 inches
After a lovely visit to the paper show at the
Bentley Gallery/Projects
downtown with Carole Hanks, I promised to recreate a wonderful work on paper we saw there using my antique rubber stamp set and send it to her. I wonder if Ed Kienholz had the same set?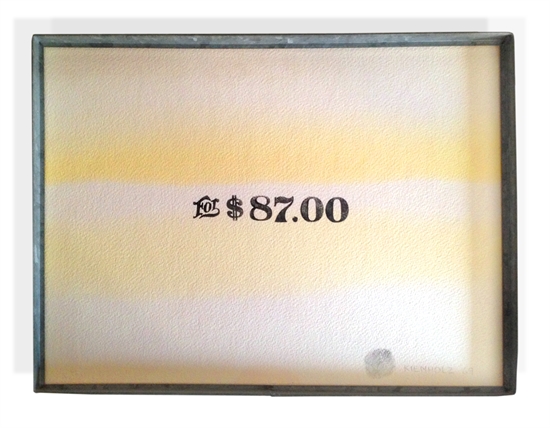 Original Kienholz approx. value $5000 to $8000.
According to Robert L. Pincus, Kienholz used these watercolors with rubber stamped values as a kind of currency, selling and trading them for the values listed, thus spoofing the value of the artist's name in the market place.